Volpak will be exhibiting at Pack Expo Vegas, 2021
Volpak will be present at the Coesia booth in Pack Expo 2021 from September 27 to 29, 2021 in Las Vegas with its technology for horizontal stand-up pouching machinery.
Pack Expo International Las Vegas is the international packaging and processing industry trade show of reference in the United States, where professionals and suppliers from all the packaging value chain from different countries gather.
During the three days of the trade show, the participants will be able to discover the most innovative and recent technology, machines, systems, packaging materials, and a large variety of applications about processing and packaging solutions for a wide range of industries.
Volpak will be exhibiting its SL Series Machinery, horizontal stand-up pouching machinery distinguished by:
Easy-to-use systems that do not require qualified operators.
Inexpensive to maintain, with a minimum need for replacement parts and low energy consumption.
Do not stretch the materials, preventing the "curling" effect.
Maximum connectivity with peripherals of all types: multihead weighers, metal detectors, weight controllers, ink-jet printers, thermal printers, etc.
SL 170 Towelettes model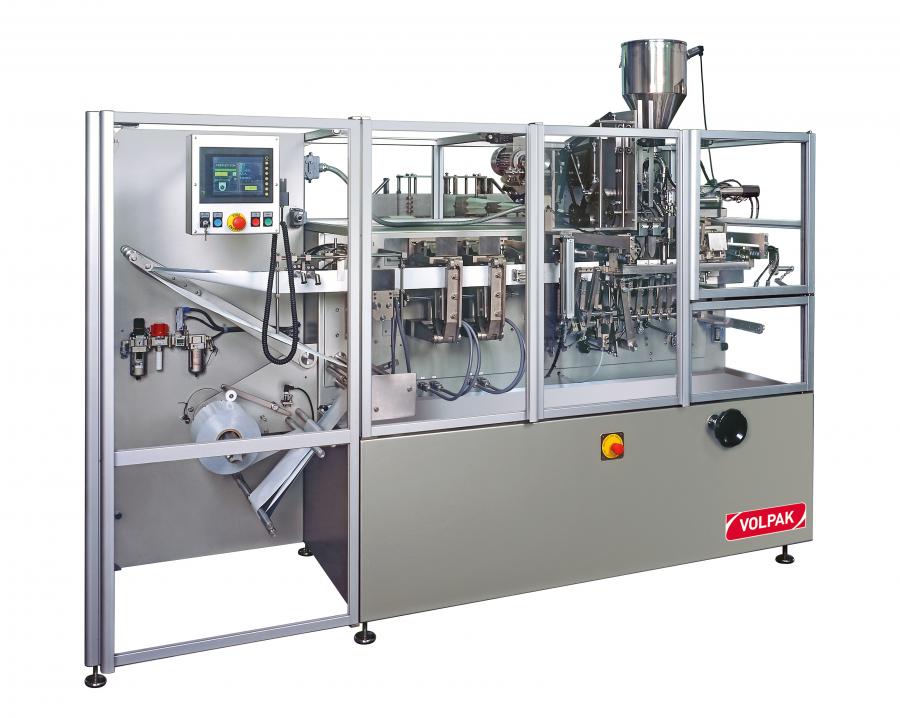 The new SL 170 TW, presented at the show will be packing wet wipes in mono-material sustainable film.
This machine features a whole host of technical improvements mainly intended to facilitate and reduce the time for size changeovers:
•    Servo-driven materials' pulling grippers
•    Easy adjustable sealing bars with numeric counters
•    Reinforced and easily adjustable cutting scissors 

Additionally, the machine presented at Las Vegas is also equipped with two additional servomotors in main drive system of the machine and of the towelette feeder, making this machine a fully servo model.
These two servomotors improve the synchronization between pouch forming and product feeding operations.
Another important feature in this new SL Serie machine, aligned with Volpak's approach to sustainability, is being able to work with sustainability materials., using recyclable films and flexible pouches made of 100% recyclable paper (no paper or plastic film).
 
ARA, makes life easier
At Volpak, good service starts with planned prevention and all machines are equipped with ARA, an Advance service for Remote Assistance. With a simple click, an experienced Volpak technician immediately steps into the machine, being able to generate a quick diagnosis and give assistance.
A flexible tool right where and when you need it, allowing remote access to the PLC and direct interaction with customer maintenance team members with the use of common multimedia tools.
If you want to make an appoint, please do not hesitate to contact us by e-mail at main@volpak.com or you can visit us at booth Nº C-4400 during the Pack Expo Las Vegas 2021. We will be glad to see you!