VOLPAK SI-440: a new solution for innovative markets
The company is investing strongly to keep its technological at the state of the art. In fact, new machines and solutions are being developed, ready to hit the market in 2017, such as the SI-440, which will further expand the successful SI series.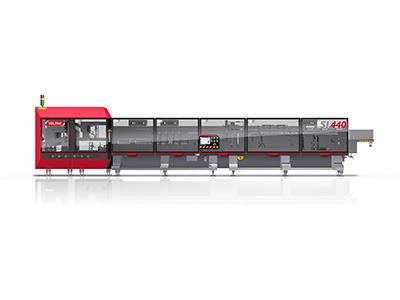 The new machine is the result of the company's intense R&D work and incorporates multiple innovations willing to be one of the most flexible and versatile horizontal machines in the packaging market today. The SI-440 will perfectly adapts to every need: from projects requiring large production of small and medium-sized formats (from ¼ litre with production up to 200/spm), to projects that require large format packaging (up to 2 litres, liquid or solid products). Among the multiple applications for which the new SI-440 model can be used, the cereal market is especially noteworthy, since it is probably the greatest exponent of innovation and modernisation in the packaging market. The zip-close stand-up packaging is the one that best adapts to market tendencies, since it perfectly meets the expectations of both manufacturer and consumer.