The new era of digital documentation in packaging industry
Technological advancements are transforming the concept of documentation, as we know it. Finally, new tools are emerging in digital documentation that offer brand owners easier access to the information they need, resulting in the level of efficiency and automation they expect from their business equipment.
Industries that rely heavily on machinery benefit the most from software innovations in digital documentation, since connected machines are proven to make the production processes more efficient. In the flexible packaging industry, a high-tech upgrade makes even the manufacturing process more flexible, thanks to both improved maintenance operations, and more efficient after-care.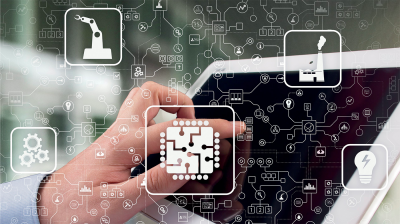 INTRODUCING THE DIGITAL COMPOSER
One of the most efficient tools on the market is Composer by Solid Works. This technology adds a twist to the concept of digital documentation by making the process more attractive, modern and user-friendly thanks to its interactivity and simplified interface.
On the one hand, Composer simplifies and improves the creation of images and interactive procedures for all types of documents associated with CAD models. This makes it particularly interesting for use in conjunction with computer-aided design programs.
On the other hand, Composer supports the development of a customized maintenance plan for each client, with the main objective of achieving the best performance for each installation. Additionally, the tool covers all the certifications, from GMP qualification documentation to IQ / OQ to material and calibration certificates.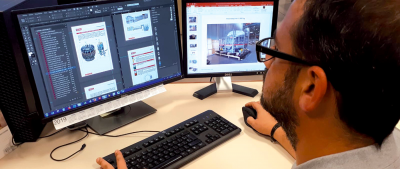 VOLPAK IN PARTNERSHIP WITH SOLID WORKS
At Volpak, we aim to be at the forefront of all industry innovations. Thus, we have been working since 2008 to produce modern and dynamic digital documentation in an effort to facilitate and simplify access to machine documentation and achieve the latest 4.0 industry standards. This strong motivation led us to partner with Solid Works and implement the Composer tool into the Volpak equipment offering.
The tool simplifies and improves the ability to create images and interactive procedures
For all types documents associated with CAD model, so its use is a very interesting complement to computer-aided design programs.
Traditionally, Volpak engineers spent valuable hours capturing digital pictures and screenshots of their designs for both internal departments and external agencies. This older system often leads to workflow bottlenecks on the engineering side and costly delays in getting products to market.
This new software has been implemented at the beginning of this year. Therefore, all the Volpak machines delivered during 2019 incorporate this innovation, which includes customized documentation for each application. Following this line and adapting to our customers, we customize the documentation for each application.
In line with the digital approach, Volpak offers a web shop that allows our customers to order online spare parts. Moreover, as over 75% of Volpak machine spare parts are always in stock, in most cases our customers can count with short delivery times.
As customer care is the number one priority for us, we ensure we have thirty technicians available to intervene whenever needed, during the installation and but even more important, Volpak also runs a Tech Training Center to help you achieve better results from your own internal team. In order to improve operations and production efficiency, we organize several training courses to enhance the skills of maintenance personnel, equipment operators, and line managers during their day-to-day activities.
At the end of the day, what counts is that technologies and documentation software make pouch machines not only interactive and efficient, but also exponentially more and more reliable. We value our clients' time and this is the driving motivation behind the partnership between Volpak and Composer, a collaboration optimized for truly high-quality performance.