The Incredible Rise of Pet Food Packaging in the Pandemic
While the coronavirus pandemic has undoubtedly disrupted many of the economy's supply chains, some sectors, like the pet food market, have seen growth. In fact, Pet Care has seen the highest growth on record, even despite a steady global decline in GDP growth. The healthy state of the Pet Care industry is partly due to the increase in pet adoption rates throughout the pandemic, which in 2020 alone has resulted in an incredible increase of 3.9% spending on pets per household [1].
This industry boom has been shaped by two key demographic shifts: geographical and income-based. Firstly, regions where populations did not traditionally own many pets experienced a sudden interest in animal adoption, as for example in Eastern Europe or countries such as Brazil. On the other hand, higher-income households around the world have adopted more pets, including in the US and China, which further underlines the overall increase in Pet Care spending around the world.
But even as the pandemic shows signs of slowing down, the Pet Care industry is set to continue booming well into 2021 and beyond. In fact, the CAGR is predicted to rise by as much as 7.0% by 2026[2], which is certainly good news for the pet food packaging sector. The question is, what are the trends to expect?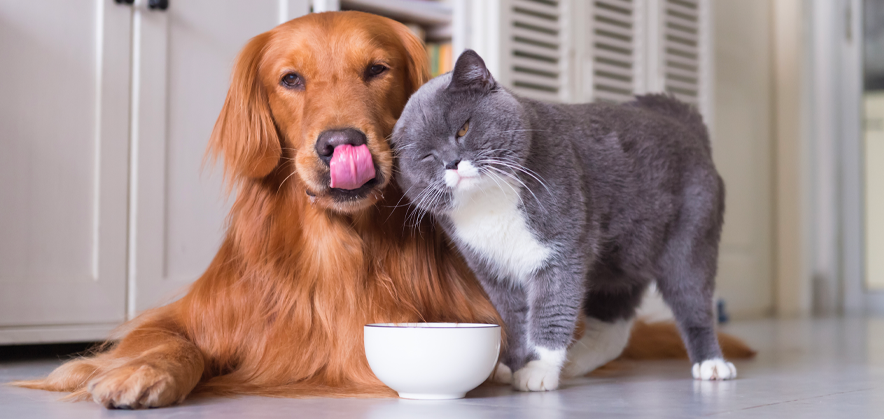 More digitization and e-commerce
While online sales have been on a steady rise for well over a decade, the pandemic has boosted e-commerce in completely new ways. Since lockdowns and restrictions enforced store closures around the globe, more than half of pet owners made all of their purchases via e-commerce in 2020. Meanwhile, as technological innovation continues to advance both food and non-food Pet Care products, the sales of pet tech products are also booming, which is further driving digitization. Coupled with the pandemic-driven surge in pet adoption and fostering, the e-commerce trend will continue to benefit the pet-care market for years to come.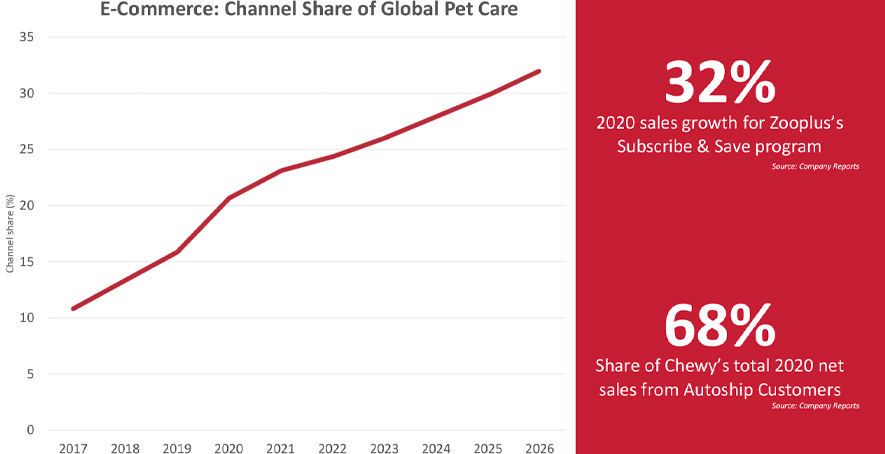 The premiumization of Pet Care
In 2020, pet ownership increased mainly in higher-income households across the globe, including in both developed and emerging geographical markets. For example, pet ownership increased with incomes above US$80,000 per year in countries such as the U.S., Germany, China, Brazil and Australia, with lower figures in other countries[3]. Since affluent pet owners can afford to spend more, it's no surprise that worldwide sales for the premium pet food market broke records in 2020. Aside from premium-quality pet food, customers from different income levels are also willing to spend more on sustainable packaging and products.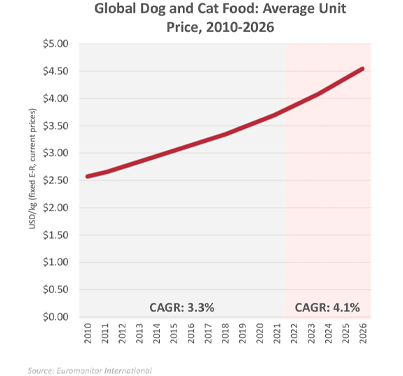 The rise of sustainability awareness
Indeed, sustainability awareness is driving sales across Pet Care, particularly in pet food. One consumer survey[4] found that during the pandemic that among 750 pet owners, 80% of respondents said they consider sustainability somewhat, very or extremely important, in the food brands they purchase. Not surprisingly, younger consumers were the most likely to rate sustainability high, with as many as 73% of 18-to-29-year-olds saying they're definitely or probably willing to pay more on sustainable products. These impressive figures demonstrate that consumers are developing more trust in businesses that offer claims of being eco-friendly. While companies were traditionally mistrusted for "greenwashing" practices, the same survey has shown that 42.4% of consumers now report that they trust many of the claims, proving that the sustainability trend is here to stay.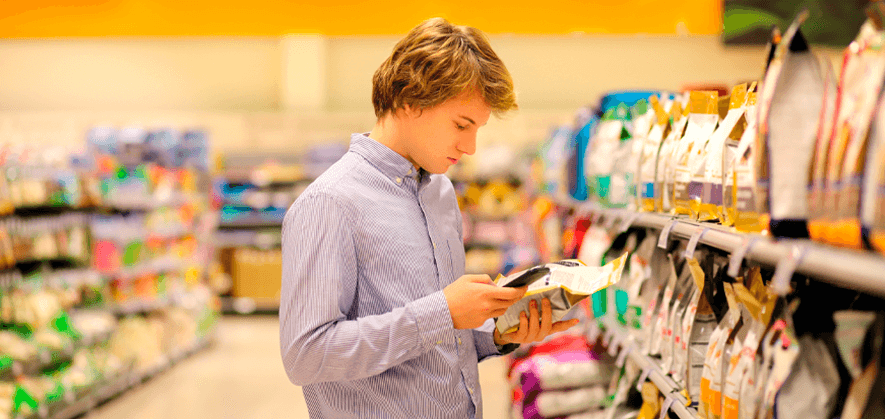 Volpak: your key to flexibility
Although the coronavirus pandemic is ongoing, staying aware of market trends means that businesses can always identify new opportunities during a crisis. Premium dog and cat food is forecast to increase by 4.1% annually between 2022-2026[5]. Moreover, the demand for pet food in flexible packaging—especially for wet food—is projected to grow faster than the overall segment, leaving no doubt about the key role pouches are going to play. While both the volume and the value of pet food are on the rise, digitization and sustainability trends will also continue to shape the future of the sector well after the pandemic is over.
In line with this, Volpak is ready to support your all of your flexible pouching needs in the pet food market. Given a full forty years of experience as a leading brand in the field of horizontal form-fill machines (HFFS) for flexible packaging, Volpak is already well-established as a trusted global supplier for multiple pet food brands.  In pet food specifically, there are currently more than 100 Volpak active machines installed globally, producing more than 10 billion pouches per hour year. This includes flexible packaging machines for premium, high-quality pouches that are also lightweight and ideal for e-commerce and long-haul transportation.
At the same time, Volpak is also becoming globally renowned for innovating solutions that respond to sustainability trends, particularly with the recently launched PouchLab, which is a unique structure dedicated to inventing new sustainable packaging solutions by combining Volpak's extensive knowledge of machines and experience in materials, in cooperation with film manufacturers and clients. Thanks to PouchLab, and in collaboration with Coesia Centre of Expertise Sustainability, several Volpak machines currently produce recyclable pouches made out of a variety of sustainable materials, including paper and mono-material plastic.
Volpak's pouch-filling machines represent complete packaging lines, including medium-low to high outputs with dozens of flexible packaging options that enable many different special features for pet food pouches such as "easy open" features, zip-lock solutions, and so much more. Each machine also offers a broad range of packaging materials, shapes and printability to meet your custom brand and business requirements.
Do you want to find out more about Volpak's flexible packaging machines? Send an email with your questions or check out our product range here.
____________________________________________________________________________________________________________
[1] Source: "Pet Care Outlook: Which Trends Will Outlast the Pandemic?" conducted by market research company Euromonitor International, 2021
[2] Source: "Pet Care Outlook: Which Trends Will Outlast the Pandemic?" conducted by market research company Euromonitor International, 2021
[3]  "The pet food market: 2020 update and 2021 projections and trends," conducted by market research company Euromonitor International, 2021
[4] Source: "Sustainability in a Pandemic" conducted by market research company C.O. nxt, 2021 
[5] Source: "Pet Care Outlook: Which Trends Will Outlast the Pandemic?" conducted by market research company Euromonitor International, 2021