The Importance of Employee Training in the Packaging Machinery Industry
In an environment where technology is constantly evolving, employee training becomes a key factor for organizational success. Well-trained machine operators are better equipped to maintain high levels of efficiency, while reducing the amount of machinery downtime by troubleshooting problems on the spot.
Aside from efficiency of operations, there are countless factors that make training a number one priority in machinery environments. Probably the most important role of training is to ensure that all employees understand how to safely manage the equipment, therefore reducing the risk of injury. Alternatively, a technician who is learning "on the job" while handling heavy machinery could be facing a very painful lesson.
Secondly, effective training is absolutely essential for effective maintenance of the machine itself. When your employees are trained to prevent malfunctions before they happen, it can add an incredible value to the business. In the long-term, simple checks that are performed properly and regularly can save on costs, as well as prevent hundreds of hours of repairs on expensive machines.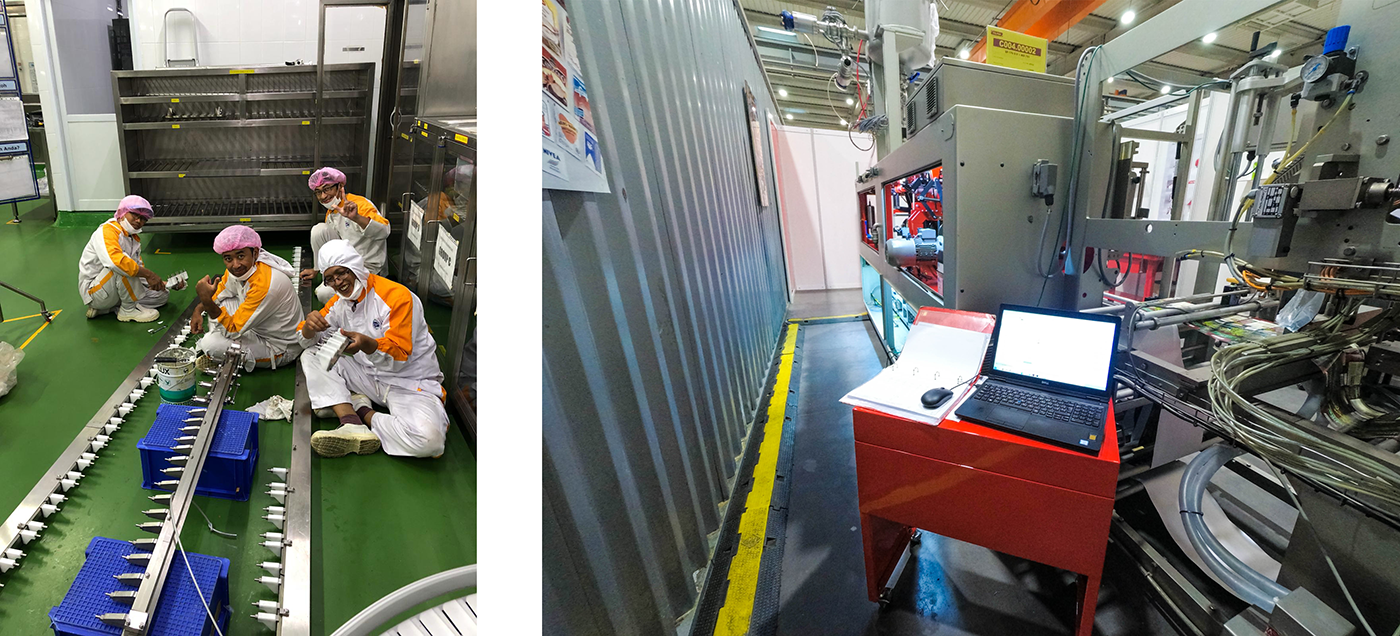 A new generation of training programs
Indeed, just a few hours of proper training can dramatically improve the performance of your technical engineers, the efficiency of your operations, and the lifespan of your machine. That's why, at the beginning of 2019, Volpak launched the Tech Training Center, in order to implement several trainings courses for our customers. The goal was to enhance the skills of our customer's maintenance personnel, equipment operators and line managers, so as to improve operations and production efficiency during their day-to-day activities.

However, gone are the years in which training was carried out solely and exclusively in face-to-face format. In the time of a pandemic, and with worldwide restrictions on physical contact, Volpak saw a need for a new kind of training which is just as effective –– while being remote.
So in 2020, we had to draw on our history of innovation to adapt to the new circumstances of the COVID-19 pandemic. Since we could no longer invite our customers to the training center, we introduced new technologies to live-stream training courses instead, directly from the factory floor.
The launch of Volpak's Virtual Campus
But the innovation does not stop there. To expand the live-stream program, Volpak is now launching a brand new initiative known as the Virtual Campus, an online platform from which employees can carry out multiple trainings at their own pace.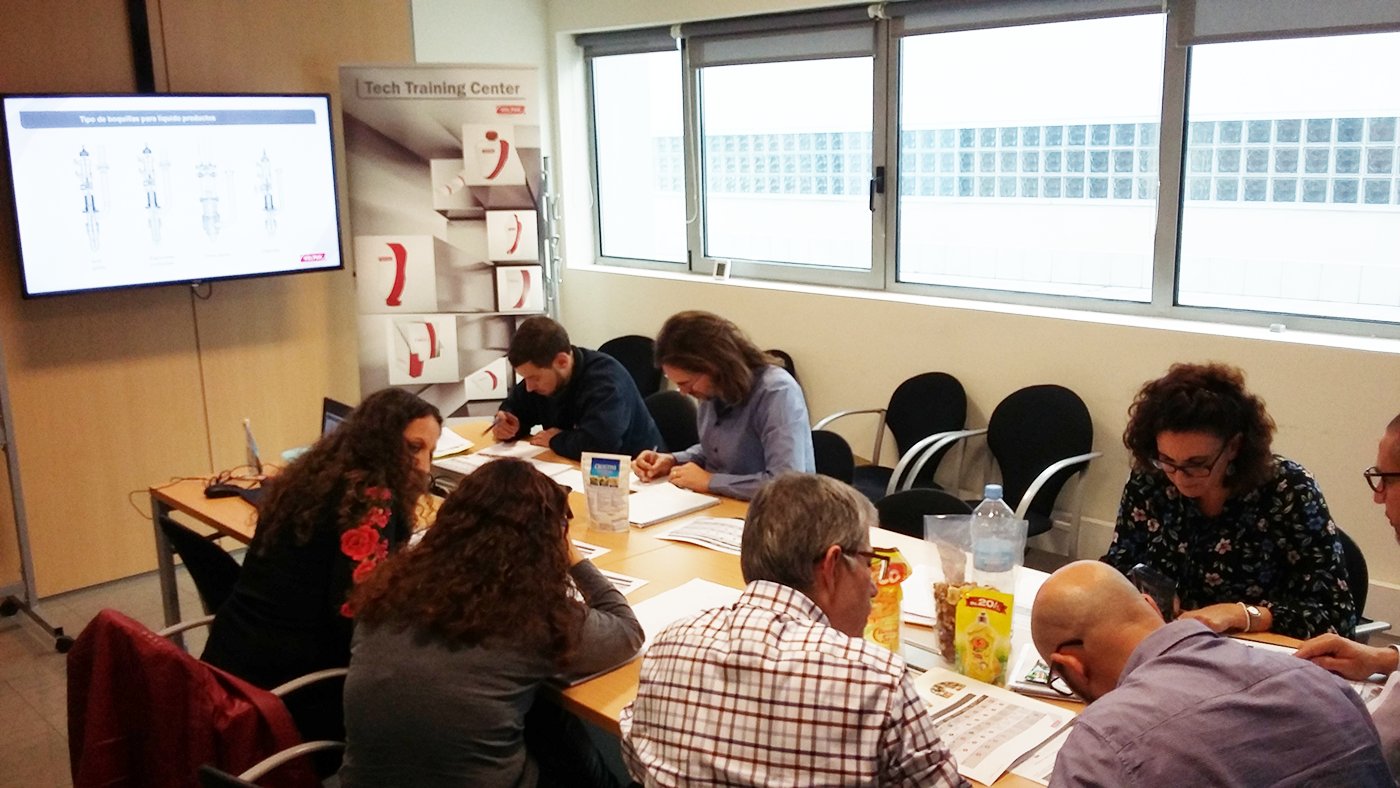 The training programs hosted on the Virtual Campus will cover all machines manufactured by Volpak. Using video as well as textual materials, the programs will provide a detailed overview of the technology used by Volpak, including automation software and various other themes related to our work. The Virtual Campus will be easily accessible through a personalized username and password and can be used from anywhere in the world, and through any device.
While virtual education is important in the times of the pandemic, it will likely continue to have benefits for the long-term, since remote learning saves costs on transport, food and accommodation. There is also lot of excitement about offering this educational opportunity not only to Volpak's customers and employees who are handling machinery, but also to employees in customer service, in order to further improve our ability to provide support as efficiently and accurately as possible.
Beyond evolving technologies, Volpak is also working on partnerships with vocational schools, to help organize structured internships and apprenticeships in a professional environment. Our ultimate goal is to help fill a large and very important gap in the business world by nurturing future professionals. These programs will be developed in a special training room in our Volpak Barcelona Headquarters, which includes a machine and all the tools on which to perform tests and exercises.
As we continue to adapt to the changing times, Volpak is committed to remain at the forefront of the flexible packaging market. At the same time, we will continue to develop the Tech Training and to adapt our innovative e-training program to new technologies.
To find out more about how Volpak can help train your employees, get in touch today: e-mail us. and follow us on LinkedIn