The challenges & opportunities for SMEs in 2020
Small and medium sized enterprises (SMEs) play a pivotal role in the EU-wide economy, with 285,000 SMEs representing 99% of all regional businesses. Fast-moving consumer goods SMEs are also responsible for creating 85% of new private sector jobs, boasting an employment figure of 2.8 million people.
From a business point of view, there are multiple advantages to operating an SME. The number one benefit is flexibility, as a small-sized company can more easily handle change and decision-making. In an increasingly saturated market, innovation and agility are critical to staying competitive.
The other main advantage of SMEs is facilitated communication, both internal and with the end customer. Smaller teams are proven to be better at problem-solving and teamwork processes, which ultimately reflects on the efficiency of business operations. This relates to customer satisfaction, as SMEs can offer their clients more personalized attention and establish a closer bond by attending to individual needs.
For SME's, the greatest challenge is to accommodate the needs of the end customer while keeping costs down. It's essential the product and service remains high quality even when production amounts are low and the budget is limited.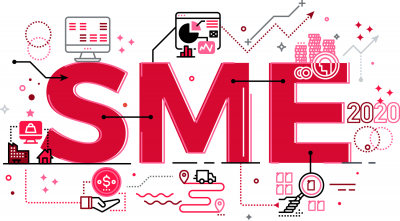 NEW YEAR, NEW OPPORTUNITIES FOR SMEs
The forecast for the upcoming year looks positive for SMEs in the fast-moving consumer goods (FMCG) market. New niche markets and higher pricing competition that will continue to create new market opportunities, while FMCG will continue to make up half of all consumer spending.
From a market point of view, in the upcoming year of 2020, SMEs' key to success will rest on their ability to differentiate their brand among competitors. On the other hand, production and distribution cost also need to remain competitively low, while quality of production and service should remain high in order to retain customers.
For production and distribution, it is in the interest of SMEs to partner with similarly small- to medium-sized companies rather than large multinationals. In the same way that SMEs can benefit from a closer relationship with their customers, there is a great advantage in having a close and equal relationship with business partners.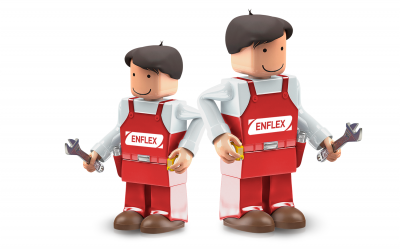 ENFLEX: THE EASY FLEXIBLE PACKAGING SOLUTION FOR SMEs
Enflex packaging machinery for flexible pouches is designed to respond precisely to the needs of SMEs in the main FMCG industries, from Food and Home Care, to Pharma and Personal Care. With a lower price positioning than the majority of European and American competitors, Enflex can offer true simplicity and high quality on a cost-effective basis, with a full range of horizontal pouching machines of advanced technological capability.
Compared to Volpak's highly customizable equipment, Enflex focuses instead on standardization to produce user-friendly machines with superior reliability that are able to operate smoothly and trouble-free for years. Enflex machines can cover various production needs which are able to reach output rates up to 200 sachets per minute, without compromising on pouch quality, and with minimum footprint.
In addition to reliable and standardized machines, personalized service is also a top priority for Enflex, which offers its customers a dedicated technical contact person for spares and after sales services.
Want to find out more about Enflex's range of pouching machines for SME's?