Streamlining Efficiency: 24/7 access to spare parts orders
In the fast-paced world of consumer goods manufacturing, where every minute counts, operational efficiency and reliability are paramount. We understand the critical need for reduced maintenance and efficient production in markets like food, beverage, pet food, and pharmaceuticals. The right tool to meet these needs is an innovative Web Shop Service: Coesia Webshop, strategically designed to empower our customers with a swift and reliable means of ordering spare parts, ultimately eliminating production halts, minimizing downtimes, and enhancing overall operational efficiency.
A Game-Changing Access to Spare Parts ordering
At the core of Coesia webshop Service is the remarkable benefit of rapid and convenient access to vital parts. The cornerstone of this offering is our web tool, a comprehensive platform that grants customers life-long access, ensuring they have the flexibility to place orders and access crucial information 24/7. The intuitive web tool allows users to seamlessly navigate the system, parts stock availability, price review, generate quotations and orders, access 3D drawings, and peruse product images. Additionally, they can effortlessly monitor order status and retrieve essential shipping information in one centralized location.
A World of Convenience at Your Fingertips
The distinguishing factor that sets Coesia webshop apart is its seamless online accessibility, revolutionizing how customers interact with the spare parts procurement process. Accessible anytime, anywhere, this online platform empowers customers with unparalleled convenience. Whether it's in the bustling heart of a manufacturing facility or the comfort of a home office, customers can effortlessly utilize the web tool to check stock, place orders, track shipments, and engage with a plethora of training materials. This digital tool enhances operational efficiency and embodies VOLPAK's commitment to providing an exceptional customer experience, ensuring that every need is fast and easy to meet.
Tailored Features for Enhanced Efficiency
Specific functionalities guarantee an optimized experience, providing what each user needs for streamlined operations. Additionally, security protocols ensure a safe and protected user experience.
Adaptability to User Needs: The web tool stands out for its ability to adapt to specific user requirements, improving efficiency and communication.
Individualized Access: Users are granted personalized access based on their organizational roles, ensuring they view only information pertinent to their responsibilities.
Efficient Stock Management: Warehouse users can easily and efficiently check stock levels, improving inventory management.
Detailed Product Insights: Purchasing users can delve into comprehensive product information, facilitating informed decision-making.
Two-Step Login Process: The system employs a two-step login process, enhancing security during user logins.
Data Confidentiality and Safety: The utmost priority is given to Data confidentiality and safety, ensuring secure interactions at all stages.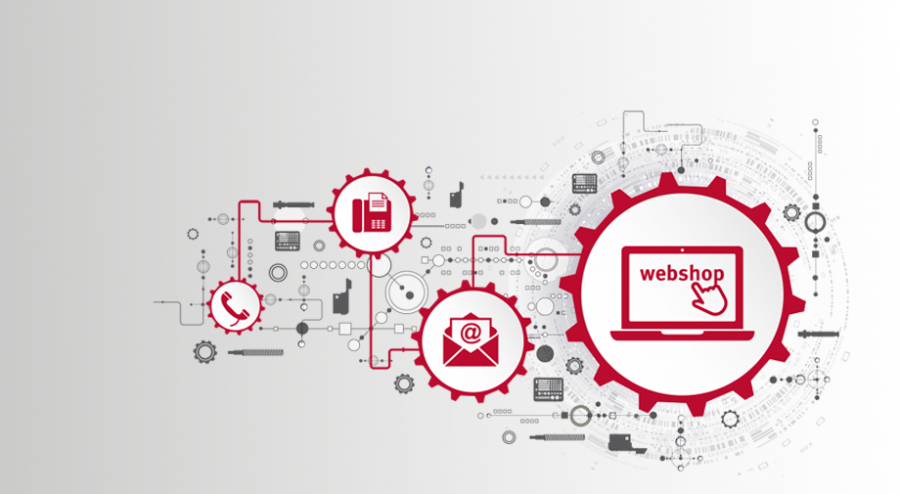 A Workflow Designed for Seamlessness and Autonomy
VOLPAK' Spare Parts Web Shop Service transforms the spare parts procurement process, granting customers a newfound sense of autonomy and control. From obtaining quick quotes to placing orders and ensuring efficient shipping, the streamlined workflow significantly minimizes response time, facilitating faster operations and smoother logistics. Customers can easily track their order progress and, if needed, access advanced contact options. Furthermore, a wealth of training materials and guidelines are available to support users in optimizing their platform user experience.
Driving Success: Facts and Figures
The impact of VOLPAK' Spare Parts Web Shop Service is evident following the facts and figures underscoring its success. More than 190 enrolled companies are currently using the platform. We proudly hold the top position among all Coesia companies, ranking number one in direct customers using this portal for spare parts requests. Volpak adopted Coesia's webshop in 2019, experiencing a significant rise in users since 2021. Over the past three years, the introduction of the web tool to customers has notary increased, growing from 15% to an impressive 70% of the company's spare parts business is managed directly through the platform. Today, 80% of all spare parts orders come from the user-friendly webshop interface. 
In conclusion, VOLPAK's Spare Parts Web Shop Service stands as a beacon of our unwavering commitment to enhancing customer experience, ensuring uninterrupted production, and driving operational excellence in the consumer goods sectors. We remain at the forefront of the packaging industry through continuous innovation and focus on delivering customer-centric solutions.
 
Do you want to join Volpak Webshop?