Going beyond Customer Care: human-centered approach to Digital Service
Customer service has evolved a lot past the days of telephone support. But the truth is that even in our screen-driven age it is humans, not tech, who need to be at the forefront of customer relations. As automated tech like chatbots emerge, too many companies wrongly focus on streamlining their own spending, rather than helping to minimize customers' costs and building partner relationships to last.
Volpak's customer care concept is that it is not enough to sell top-tier packaging solutions without first-class after-sales support. All digital technology has done is raise the expectations of our customers, so using innovative tools with consistently reliable service is the priority. Here's how we make sure our after-sales customer care goes even beyond the lifetime of our equipment.
The importance of quality in digital service
The success of customer service in industrial machinery depends as much on efficiency of response as on the quality of after-care. Volpak's customer care concept rests on three pillars: we reduce the failure of risk of the equipment we sell, focus on minimizing the customer's overall operating costs, and we strive for efficiency going forward.
Of course, the right technology can serve the customer experience when used well. Volpak offers automated solutions for ordering spare parts to improve speed of purchase for our customers, but there is also always a person on call if required. We also provide 3D technology, which, while it is a more expensive solution for us to adopt, the expense is worth the satisfaction of our partners.
In this way, Volpak's customer service combines all of the best technologies available, but always with a focus on improving the user experience through the tech, rather than forming digital barriers. In addition to the Volpak Webshop and accompanying online customer care, we offer our customers a special Composer Software tool.
This Composer Software tool redefines the traditional concept of the machine documentation service, making the overs experience more attractive and user-friendly for customers.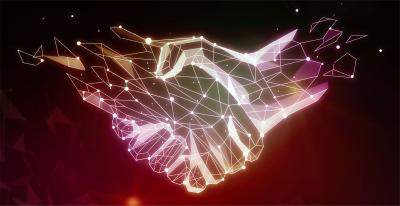 From phone to factory floor and beyond
When it comes to maintenance support, we believe it's as important to be reactive to problems as it is to help prevent unexpected machine shutdown before it even occurs. To avoid issues before they happen, our technicians provide in-person trainings in our customers' factories to demonstrate how to handle Volpak machines in such a way that it greatly reduces the risk of malfunction.
As much as we pride ourselves in our human-centered approach, we measure our success by the ability to execute rapid solutions. When we show up to our customers' factory floor, we build our service on efficiency because we grasp the value of saving our customers' time.
At the end of the day, the business of our packaging machinery does not stop at selling pouching solutions. It is only after the sale is made that the real client partnership journey begins and, just as with any relationship, it requires extra care and attention to grow. That means we focus on building customer relationships that last the lifetime of our machines and beyond.
For more insider packaging tips and exclusive industry updates, be sure to follow us on LinkedIn.
To talk to us about how to find the best solution for your business, e-mail us (customercare@volpak.com)