Volpak will be present in the Andinapack 2021
Volpak will be present at Andinapack 2021, from November 9 to 10, in Bogotá, Colombia with its technology for flexible horizontal form fill and seal machine.
Andina Pack 2021 is the international exhibition fair of products, equipment and systems associated with packaging and cutting-edge technologies for the food and beverage, pharmaceutical, cosmetic and personal care industries.
This is the major trade fair in the Andean Region, Central America and the Caribbean due to is the center of reference and convergence for entrepreneurs, relation to innovation, trends, technological development, business and business relationships.
We will be exhibiting together with Grupo CI, our agent in Colombia. Visit us at hall 11-16 (level 01) – Booth 1022C, and discover all our technology for flexible horizontal form fill and seal machine.
SI 440: Versatility and flexibility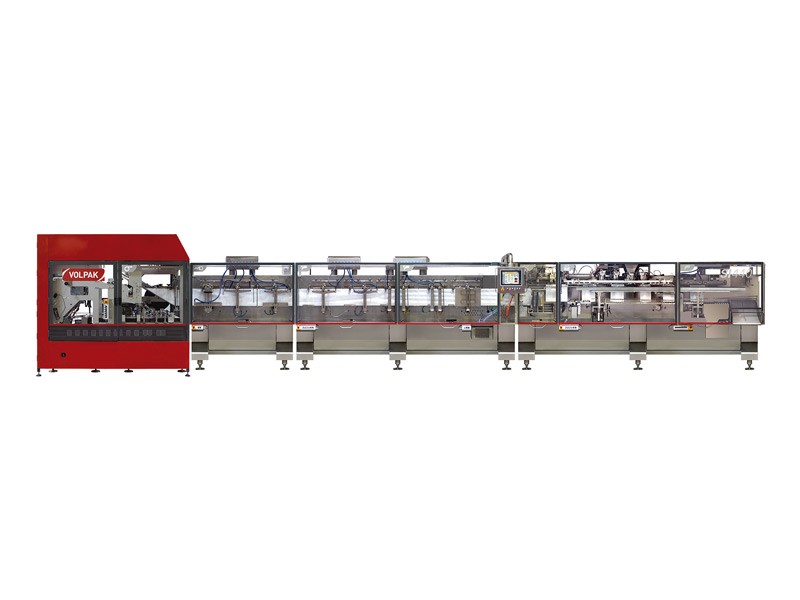 During the Andina Pack fair, we will be focused in our SI series, one of the most flexible and versatile horizontal form fill machines in the market today for stand-up pouches up to 2000ml and speeds up to 240ppm.
This series on horizontal form fill is perfectly adaptable for medium sizes companies that required more efficiency in their production line, ideal for the dairy, tea & coffee, pet care, chemicals, beverage, pharma & healthcare, home care, personal care, and food industries.
SI SERIES – Connected to the future:
The most versatile and flexible horizontal form fill and seal machine in the market, is now faster, with larger pouch capabilities, smart factory connectivity and recyclable ready.
SI Series main benefits:
Smart with asset performance evaluation, central data storage, web-based self diagnosis system and plug & play interconnectivity

Versatile, with throughputs up to 360ppm from flat to stand up pouches (up to 3000ml)

Recyclable material ready. Designed to run with a wide range of different materials: paper based, mono-materials, etc.

Quick size change over with automatic regulations for unskilled operators

Adaptability to new packaging designs, shapes, corner cap retrofit, top cap retrofitting.
Come visit us to discover in more detail of the Volpak Innovations and Techonolgies!